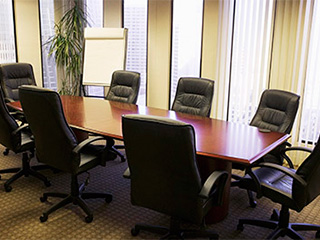 A Company With High Standards
Our team not only expects the best out of our products, but also will strive to go above and beyond your expectations as well! This is because you deserve the finest service available, and to be confident that you've chosen the best window coverings for whatever your needs may be. Working with you via free consultation and color sampling ensures that you'll be in love with your new blinds or shades and that they will beautifully complement the area, as well as be efficient. Along with this, our company offers warranties ranging from five years to a lifetime so you can rest assured that your new window coverings are here to last! It's one of the many reasons we're considered one of the most popular companies in California.
Experts Ready To Lend A Hand
While you certainly want care to be careful with choosing your window coverings, you also don't have a lot of free time to waste! This is why our professionals will work hard to show you the styles best suited to what you're looking for quickly and easily so you'll have no problem determining which you like best. Thanks to a deep knowledge of the field, it'll be a breeze assisting you to find something to fit your needs.
Styles Ranging From Classic To Modern
Whether you love the elegant and ever withstanding look of drapery, or are looking for something sleeker and newer, our team is bound to have something to suit your tastes! Bamboo shades can be a unique way to liven up a room and are ecofriendly as well, giving a lovely and natural feeling to any area. However, if you and your business are looking for efficiency, our motorized shade options may be what you're looking for! This way, no one will have to waste time fiddling with manual strings. Instead, they can all be adjusted with the touch of a button!
Reach Out To Us Today:

Totally Fair Pricing

Years of Knowledge and Experience

Amazing Quality For All Products

Trustworthy and Professional Service