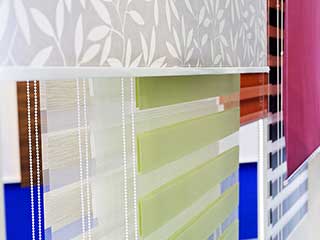 Window blinds have quite a remarkable and unassuming history of development. Their use dates back to a time far older than one would initially expect. They may have changed significantly over the many generations that passed since their inception, but all in all the design, functionality, and purpose of window blinds and shades remained the same throughout their existence. If you find yourself interested in the history of these marvelous contraptions, the following should, hopefully, prove interesting.
Credit Where Credit Is Due
Except, to whom does the credit go? To the unreported discoverers, of course. It is commonly believed that the inception of horizontal window blinds happened in the 16th century (a point we'll get to later), but research and minor historical discoveries have shown this to be untrue. In fact, these marvelous creations go back so much further than that, all the way to the age of ancient Egypt. It is believed that Egyptians were the first creators of functional window blinds (but considering their prowess with regards to many other inventions, this is no real surprise).
The English Patent
It wasn't until much later that the invention of the window shade became official. They ever even patented in London back in 1769. The patent was filed by Edward Bevan. He was a man who claimed responsibility for the invention of the Venetian blind. This was the first window treatment where the angle of the slats could be manipulated to leverage light intake and privacy.
Shades and Blinds Of Today
As the popularity of shades grew, so too did their functionality, variety and their technology. Nowadays, there are all sorts of different varieties. No fewer than five, and some would say much more. You have a wide range of options to consider. From beautiful flat and pleated Roman shades to layered coverings with the options of easily switching from privacy to visibility. Those aren't all the options, of course. There are also the Venetian-style coverings, whether sheer or of the roller fashion. And let's not forget about cellular shades, which provide extra insulation and thermal efficiency in addition to blocking and filtering sunlight. The days of manual operation are also starting to become a thing of the past, gradually. Virtually all types of modern window treatments can now be motorized, and even controlled via smartphones and voice commands. There are also self-adjusting shading options available today.
Find The Best Treatment For Your Windows
Major manufacturers like Hunter Douglas put time, effort and funds into consistently making window treatments better each year. These modern developments ensured the popularity of hand-drawn and motorized blinds and shades over the years. We can't wait to see what new innovations will come. If you want to know about the best and latest in the field of window coverings, automatic and manual, contact Santa Clarita Blinds & Shades to schedule a free consultation with an expert nearest to you.