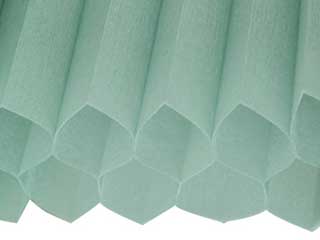 Apart from looking great and filtering or blocking sunlight, window treatments also help in reducing heat transfer. That means they help you mitigate how much hot air gets in or out of your home through the summer and winter seasons. While this is an added benefit, it's certainly a major one. Those looking to maximize the thermal efficiency of the room, or the house in general, cellular shades are the way to go.
Energy Efficient Blinds
When it comes to variety, these heat-conserving shades have quite a range of options. They allow you to do all sorts of things. Choose from a diverse selection of cellular shades for homes and offices. Achieve a higher level of energy efficiency without spending a small fortune. Make your indoor space even cozier for everyone who uses it. These window treatments are easy to operate and work reliably day in and day out. You can expect them to last for a long period of time, as they are extremely simple to maintain. With regular dusting, your cellular shades will always look and do their job well. Santa Clarita Blinds & Shades provides a warranty on these products, to give you complete peace of mind about their durability and overall quality.
Green Living and Perfect Comfort
These unique window coverings offer great versatility. You can easily decide how much ambient light you want to enjoy in your indoor work or living space. Choose between opaque cellular shades for your bedrooms or storage area in the office or sheer ones for your study area at home. You can pick the ideal color for you depending on the setting which you envision or have already created. Santa Clarita Blinds & Shades will provide full assistance to help you select the best covers for your windows.
Schedule a Free Consultation Today
With us, you will always get the best prices for new blinds from top brands. Making custom made shades allows us to ensure our products will match your windows perfectly, regardless of whether they're oddly shaped or of unusual size. The same goes for glass patio doors. With our professional installation service, you'll be able to ensure that your new window treatments, whether they're cellular shades or any other type of blind, will work impeccably from day one. Find out more by contacting us and setting up a free sit-down with a blind and shade expert near you.