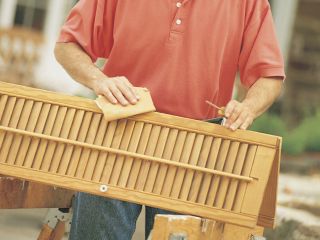 Are you seeking the best window treatments in Santa Clarita for your home or business? Look no further than Santa Clarita Blinds & Shades. We specialize in providing exceptional plantation shutters, motorized blinds, and a wide range of window coverings to enhance your indoor and outdoor spaces.
Our Services:
Plantation Shutters:
Santa Clarita Plantation Shutters offer a classic and sophisticated solution for light control and privacy. Unlike other window treatments, plantation shutters are known for their durability, energy efficiency, and timeless beauty.
Motorization:
Experience unmatched convenience with motorized blinds and shades. We partner with industry leaders, Somfy and Lutron, to offer state-of-the-art automation options that enable you to effortlessly control your window treatments.
Benefits of Plantation Shutters:
Plantation shutters provide a multitude of advantages compared to other window treatments:
Timeless Elegance: Achieve a timeless look that complements any interior decor, from traditional to modern.
Durability: Built to last, plantation shutters are a long-term investment that enhances the value of your space.
Energy Efficiency: Regulate natural light and temperature, reducing energy costs and increasing comfort.
Privacy and Security: Enjoy complete privacy while improving the security of your property.
Low Maintenance: Cleaning and maintaining plantation shutters is a breeze, making them a hassle-free choice.
Free Consultation for Custom Window Solutions
At Santa Clarita Blinds & Shades, we understand that selecting the perfect window treatments can be overwhelming. That's why we offer a complimentary consultation, where our experts will visit your location, whether residential or commercial, and provide tailored recommendations based on your needs and budget.
Our team will guide you in choosing the ideal plantation shutters, blinds, or shades to complement your space, ensuring a seamless fit and exceptional aesthetics.
Don't wait any longer to transform your living or working environment with premium plantation shutters and motorized window treatments. Contact us today to schedule your free consultation and let us inspire you with innovative window treatment solutions.
With our extensive range of services and top-quality products, Santa Clarita Blinds & Shades is your trusted partner for all your window treatment needs in Santa Clarita and the surrounding areas.